by Cascade Ice on July 7, 2022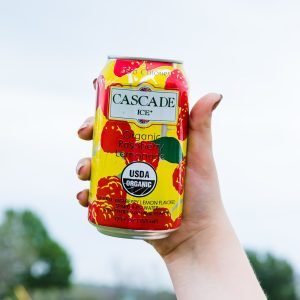 Nutrition is a crucial element to living a healthy life, but to this day, there is so much misinformation still out there – is coffee good or bad for you? What about chocolate? Red meat? Instead of relying on what different internet articles claim, reading product labels is a great habit to get into if you want to keep track of what you're fueling your body with each day. 
But how can you do it if you don't have much time and you're not sure what to look for? Below, we've rounded up 5 simple ways you can get started on this healthy habit of nutrition label reading. 
Check the serving size
The most important element to get started in reading product labels is determining the serving size. Check at the top of the label to see how many servings the package of food contains. Sometimes, we inadvertently read the nutrition numbers on the rest of the label thinking that they don't sound all that bad – however, the serving size may be quite small, and you need to multiply those numbers by 2 to get a more realistic view of what you're consuming. For example, an average 20-ounce bottle of soda typically contains 2.5 servings, at 110 calories each. But usually, you wouldn't drink just one serving – so make sure you're paying attention to that because things like sugar, calories and sodium can really add up quickly.
Make sure you take into account calories from fat
While this part takes a little bit of math, it's crucial in limiting fats in your diet. To find out the calories in your food derived from fat, simply divide the number of calories from fat by the total calories. For example, if the serving is 150 calories and 50 are from fat, the food is 33% of calories from fat. Marketing gimmicks – like "99% fat free" – on packaged foods can be very misleading, since they're based on percent of weight, not calories. This quick math will help you decide whether to limit or avoid a product altogether that may have too much daily fat allowance.
Determine your daily allowances
The percent Daily Value (% DV) tells you how many nutrients in a serving of food or drink contributes to a 2,000/calorie a day diet. While the average person needs 2,000 calories a day, we're all different and may need more or less depending on their lifestyle and activity. For example, if you're eating fewer calories per day and eat only one serving, your % daily value will be higher than what's on the product label. 
Most Americans exceed the daily limits for saturated sodium, fat and added sugar. To limit this, make sure to choose foods to get less than 100% DV of these, and account for how many calories are in your daily diet. Also, make sure to eat food rich in fiber, calcium, potassium, and vitamin D to help ward off cardiovascular disease, high blood pressure and diabetes.
Organic certifications
While it's not realistic to eat organic 100% of the time, it's good to try and seek out organic products when given the option. When looking for organic products, make sure it's not a product that simply states "Organic" in the title of the product or "made with organic ingredients", but instead is marked with the official USDA organic certified logo. These products follow strict production, handling and labeling standards and go through the organic certification process. Did you know that our entire Cascade Ice USDA Organic Sparkling Waters are USDA Organic certified? Check out more here.  
Are you new to label reading or are you a pro? Tell us in the comments below or share a photo! Remember to "like" and "follow" us on Facebook, Twitter and Instagram.