by Cascade Ice on August 13, 2020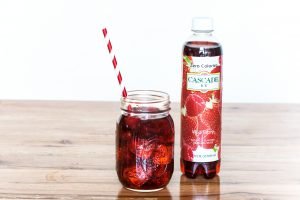 With the start of the school year just around the corner, now is the crucial time of year to hold your summertime parties and backyard barbecues (while practicing social distancing measures, of course!). Our new recipe for Cascade Ice Wild Berry Punch is perfect for celebrations, get-togethers, or even a casual night at home with your close friends and loved ones. It's a drink that everyone can enjoy and easy to make ahead of time. It's a delicious, refreshing, and low-sugar blend of strawberry, orange, lemon and pomegranate that will keep you dreaming of summer days in the sunshine! 
Cascade Ice Wild Berry Punch 
8 oz Vodka
2 oz orange liqueur
8 oz pomegranate juice
8 oz Cascade Ice Sparkling Water in Wild Berry
4 oz lemonade
4 oz orange juice
1-2 dashes cinnamon
2 cups frozen berries (strawberries preferred, but blueberries and blackberries also work!)
*Note: leave the vodka out of this recipe for a "mocktail"
Combine all ingredients and pour over ice in a punch bowl. Serve in preferred glass and enjoy!
What's your favorite summer drink for get-togethers? Tell us in the comments below, or share a photo! Remember to "like" and "follow" us on Facebook, Twitter and Instagram.