by Cascade Ice on May 1, 2020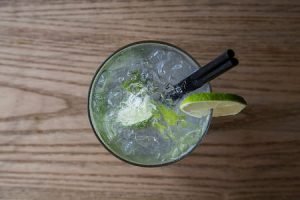 Margaritas just scream sunshine and warm weather. There is something about the flavor combinations that make you feel as if you're on vacation on a beach somewhere. As temperatures heat up across the country, many of us will be looking for a cool beverage to enjoy! This recipe is a different twist on the classic, using Cascade Ice USDA Organic Sparkling Water in our Ginger Lime flavor for a quick, easy and low-calorie way to kick back and enjoy the warmer temperatures. Check out our simple, yet healthy recipe below and remember to share photos!
2 oz. tequila
1 oz. orange liqueur or St Germain
1 oz. lime juice
½ oz. ginger juice 
5 oz. Cascade Ice USDA Organic Sparkling Water in Ginger Lime
Fill a cocktail shaker with ice and combine all the ingredients except for the Cascade Ice, and shake vigorously. Strain the contents into a large glass filled with more ice, top with Cascade Ice, and garnish with a lime wedge or jalapeno for extra spice. Enjoy!
What is your favorite kind of margarita? Tell us in the comments below! Remember to "like" and "follow" us on Facebook, Twitter and Instagram.