by Cascade Ice on April 16, 2020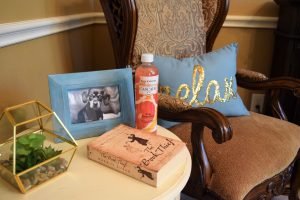 Over the last several years, new research has emerged that shows the link between stress and health problems – both physical and mental. Especially during these trying times in our world, it's important to find ways to manage your stress, in order to stay happy and healthy. Here are some quick, easy tips you can practice doing each day to keep your stress at bay.
Guided Imagery
A relatively new technique, guided imagery can essentially be described as "going to your happy place" – using your mind to picture yourself in a relaxing scenario such as a beach vacation or a hot bath. Guided imagery is effective because it can be done most anywhere, whether it's taking a quick break from work, or before bed to wind down each night. Think through all of the senses and what each sense would experience in the place you've imagined, allowing yourself to feel as though you're really there. If done regularly, guided imagery will help you return to the present moment with a fresh perspective and a more relaxed state of mind.
Physical Exercise
As daunting as it sounds, daily physical exercise doesn't have to be doing a neighborhood jog everyday. Instead, simply make small efforts daily to get your body moving and get your heart rate up. Take the stairs instead of the elevator, take the dog for a long walk, or march in place while you type out an email. Increasing your blood flow will feed endorphins to your brain, which will help with your mental health as a result.
Breathe!
Yes – we breathe all day long. But practicing intentional breathing can have a profound effect on your stress levels. Breathe in through your nose and intentionally let your belly fill all the way up with air. Count to 5 slowly as you inhale, hold for 2 seconds, and then breathe slowly out of your nose. Do this simple trick each time you feel stress creeping in – it will undoubtedly help you "breathe out" stress and tension, leading to a more relaxed body and mind.
What are some ways that you manage stress? Tell us in the comments below! Remember to "like" and "follow" us on Facebook, Twitter and Instagram.